What is Life Coaching?
Coaching is not counselling. Rather than dealing with the past, coaching very much focuses on the here and now with a view to the future. In coaching, I know that you, the client, have all the answers within you and I help to draw out that information by deep listening and by being very present in the heart to what is happening now and responding to this in the moment, rather than having a preconceived plan.
I use a holistic approach to coaching called the Co-Active model, which means that we are both active in the process. It's like a partnership where I am really listening to you, asking questions and you are looking within for the answers. It is a very empowering process and I have seen how this has empowered other people to gain insights and make changes in their lives.
I hold a safe place for you to explore your issues and discover what is important to you. This increased self-awareness then leads to you making clearer choices moving forward, maybe choices you didn't even know you had.  Coaching recognises the brilliance of each person and their own personal power and innate wisdom, to discover their own solutions when provided with support, accountability and positive regard.
Coaching helps people gain a new self-awareness, learn new skills and tools for both coping and thriving in life. It helps with many challenges and personal blocks in all areas in life, such as life purpose, career change, relationship issues, self-esteem, self-confidence, stress, making key life decisions, self-awareness, spiritual development etc.
About Trish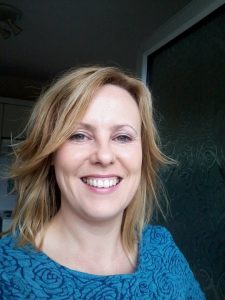 From a young age I was always told 'oh she is wise beyond her years', or described as having 'an old head on young shoulders'. I was fascinated with the mind and wondered why I knew and saw certain things that other people didn't.  I felt my own pain in my 20's of not knowing who I was and feeling lost and disconnected from my inner knowing that I had as a child. I felt there must be a more authentic and fulfilling way to live.
This led me to train as a holistic Psychotherapist at 30 and as a Diana Cooper School teacher, a qualified trainer and a fully certified Life Coach at 42.  I trained in many healing modalities and in shamanism with two elder Shamans: Amantha Murphy and Eliza White Buffalo, of whom I am indebted and eternally grateful.
I bring all of me into my coaching. I hold a heart centred space, where you are supported and held in this safe place of self-discovery. It is an empowering experience that can really focus you to get to the root of what is playing out in your life and help you to connect with your own soul wisdom and inner knowing. You have all the answers within you.
I believe we can all live a truly authentic and fulfilling lives, by connecting to our heart and inner wisdom and discovering that all we need, lies within…
I am truly humbled to have been asked to be the Life Coach for The Two Roads Light Foundation, as I believe in Eliza and what she is doing for people in this foundation, and I am honoured to be a part of it.
You can book your coaching session through Eliza at a reduced cost.
I look forward to connecting with you…
With the Love that I Am*
Trish Mc Mahon